Understanding Rosh Hashanah: Your Ultimate Guide to the Jewish New Year
What's the Big Deal About Rosh Hashanah? ?
Rosh Hashanah, the Jewish New Year, kicks off Friday evening, September 15th. It begins the Hebrew month of Tishrei, and for those keeping count, the year will turn to 5784! Rosh Hashanah commemorates the creation of the world. But it's not just a one (or two) day affair. (Did you know that Rosh Hashanah is observed for two days in Israel?) It also begins a 10-day period known as the Days of Awe, culminating in the observance of Yom Kippur, the Day of Atonement.
Listen Up: The Shofar Call ?
During the month of Elul, the month before Rosh Hashanah, the shofar (ram's horn) is blown daily. Rosh Hashanah is also known as Yom Teruah – the day of the sounding of the shofar. The shofar calls us to think about our actions in the past year and how we may want to make changes in the coming year. It's also a call to remind us that G-d is present in our lives. It's like an alarm clock for your soul! It's also not too different from the hidden messages you might find in a Pixar movie. Check it out!
Celebrate with Symbols ?️
Lots of special customs make Rosh Hashanah meaningful. For example, we light candles, as we do at the beginning of almost every Jewish holiday. In services, we hear the blowing of the shofar (but this year, we will only hear it on the second day, because we don't blow the shofar on Shabbat). Families gather together for a big meal. We eat apples dipped in honey, wishing for a sweet new year. On the second night, we try a new fruit, maybe something we haven't had since last Rosh Hashanah. Wearing new clothes is another tradition to make the holiday special. And don't forget the round challah, dipped in honey; representing the cycle of life and the sweet new year we are hoping for. Do you have your own unique way to celebrate Rosh Hashanah?
Tashlich: Throw Your Worries Away ?️
One unique ritual is Tashlich ("casting off,") where we toss pieces of bread into a moving body of water, such as a lake, river or pond. This symbolic act helps us let go of our mistakes from the past year.
Reflecting at Beber Camp ?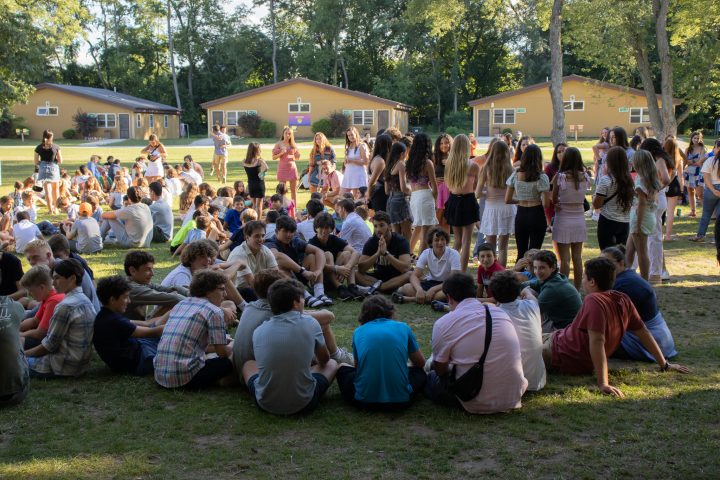 Beber Camp is more than just a summer getaway; it's a place where Jewish identity grows year-round. The Days of Awe are a time to continue the self-reflection we practice every Shabbat during Mikkud ("reflection") at camp, when we have inspiring conversations with our bunkmates and counselors, reflecting on our week, our Jewish values and improving on how we connect with each other. 
These Ten Days of Awe are really just one long Mikkud, where we can focus on self-improvement with friends and family. We encourage parents and children to take this opportunity to connect and talk about what they have done well this past year and what they would like to work on in the coming year. 
What to Say During Rosh Hashanah ?
Some people say "L'shana Tovah," ("to a good year") or "Shana Tova U'Metukah," (A Good and Sweet Year.") which are joyful ways to wish each other a good and sweet new year. We also say, L'shanah Tovah Tikatevu" ("May you be inscribed for a good year"), wishing that we be written into the "Book of Life" for a very good year.
Fun Ways to Make Rosh Hashanah Awesome ?
Apple Picking: Get some fresh apples for dipping in honey. Check out these healthy and delicious

apple recipes

.

Make a honey cake to serve or send to someone. Try out this

recipe

.

Get Creative with Challah: bake and braid a round Challah. There are so many easy and delicious challah recipes to choose from. You can even defrost frozen bread dough and learn to

braid or shape it into a round challah

.

Have a family

Mikkud

, sometime during Rosh Hashanah or the Ten Days of Awe. Set aside a time to reflect as a family. Choose a family value or other topic that leads to a discussion on how you each want to improve your connections as a family.

Send Greetings: Share the love by sending New Year cards to friends and/or local Jewish senior centers.

Visit a Water Source: make time for the Tashlich ceremony.

DIY Gifts: Create small jars of honey as gifts.

Try a New Fruit: Spice up your meal with an exotic fruit you've never tasted before, like star fruit, dragon fruit, lychee or pomegranate. Say the

Shehecheyanu blessing

when you try something new.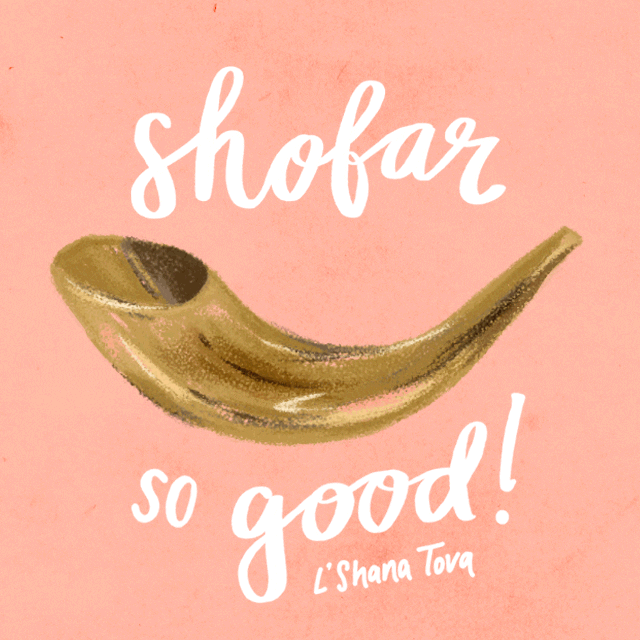 By taking part in these traditions, you create opportunities to connect more deeply with the meaningful layers that make Rosh Hashanah so special.
Shana Tova from Beber Camp ?
From all of us at Beber Camp, we wish you a "Shana Tova U'Metukah"—a year filled with sweet moments, good health, joy, and plenty. 
Michael, Debbie, Stacy, Will, Trudy, Harrell, Sara, and Lynn